In October 2009 while on patrol in Helmand Province, Afghanistan, Corporal Andy Reid was so badly injured by an improvised explosive device that it was thought he would not survive.
He defied the odds to the extent that within a month, he was able to meet up with members of his patrol again. What he has achieved since then is little short of unbelievable.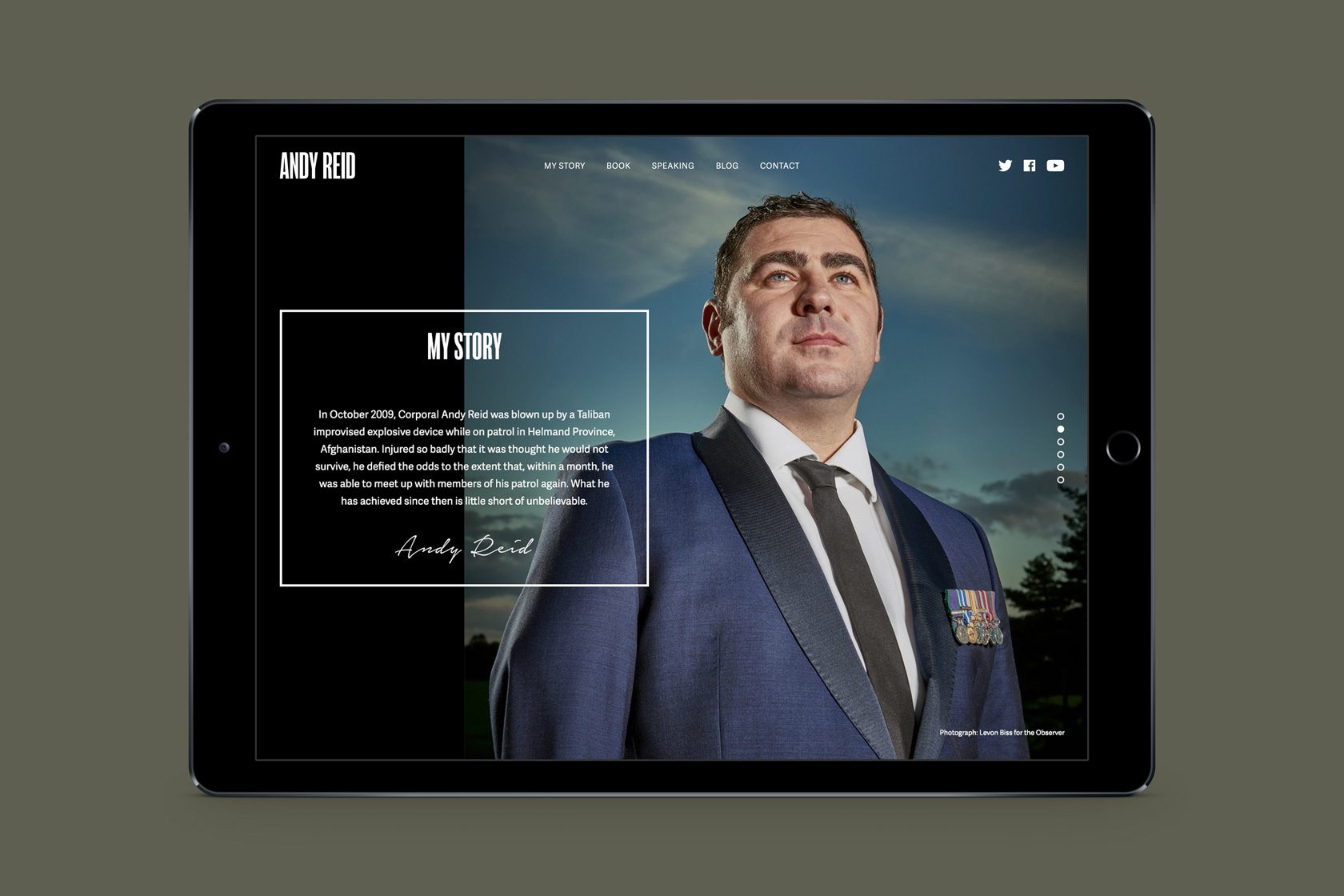 We're honoured to have worked alongside Andy on a new website that tells his incredible story as a triple-amputee skydiver, cyclist, charity fundraiser, husband and father. Visitors can now purchase a copy of Andy's book, request bookings for motivational speaking events and keep up with all of his endeavours and achievements via the blog.