We've been working with Super League legends, Leeds Rhinos, to launch their 2018 membership campaign with the tagline 'Marching on Together'. As next season will see reduced match day capacity due to redevelopments at Headingley Carnegie Stadium, the overall aim was to strengthen the feeling of unity between the club and its supporters. And what better way to do that than putting the players and fans side by side?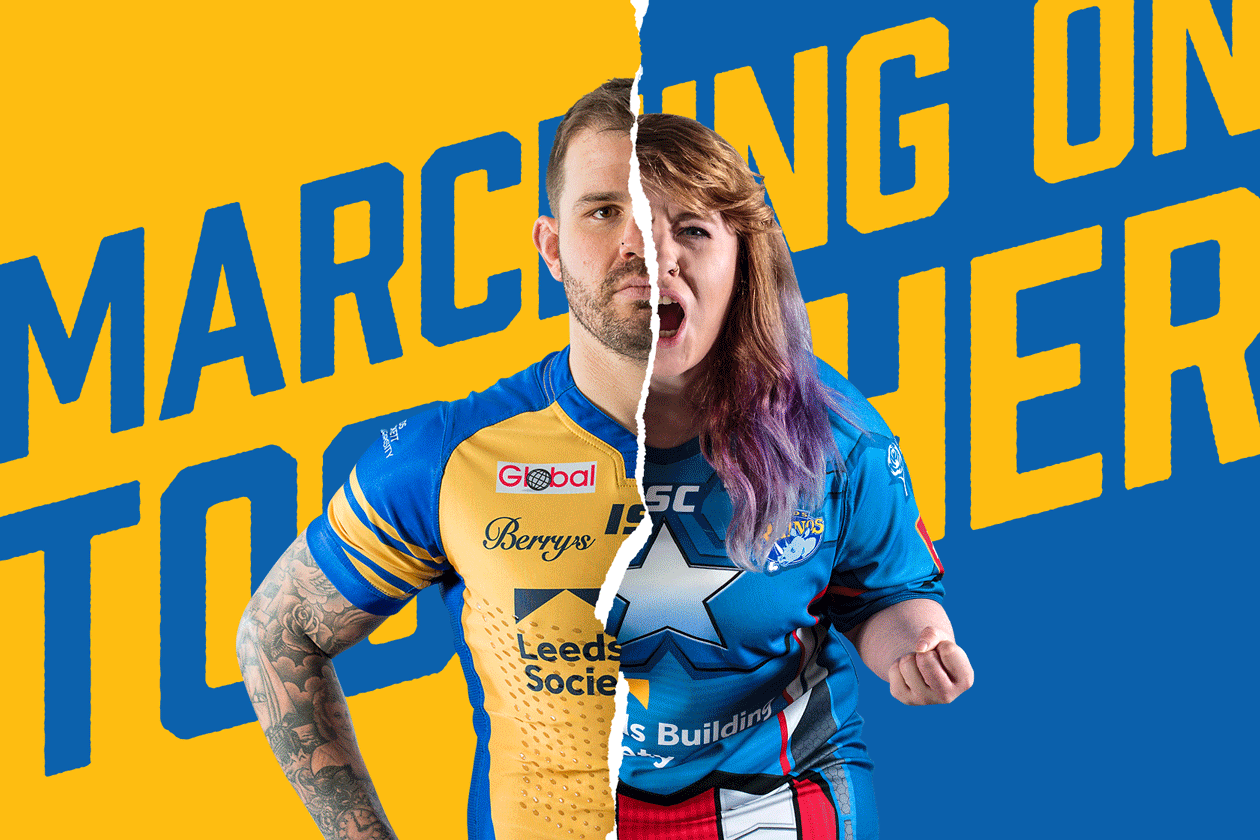 We invited season members to take part in the campaign, producing a series of images that reflect the raw passion and energy of the supporters in contrast with the composed and determined mindset of the players.
"The phrase 'Marching on Together' is synonymous with sport in Leeds and now takes on a new meaning in this exciting new chapter in Rhinos history. Cultivate have produced a highly impactful campaign that promotes fan engagement and instantly reflects our brand across all of our digital channels, as well as the city itself. We're delighted with the results and response."
– Alison Ward, Marketing Executive, Leeds Rugby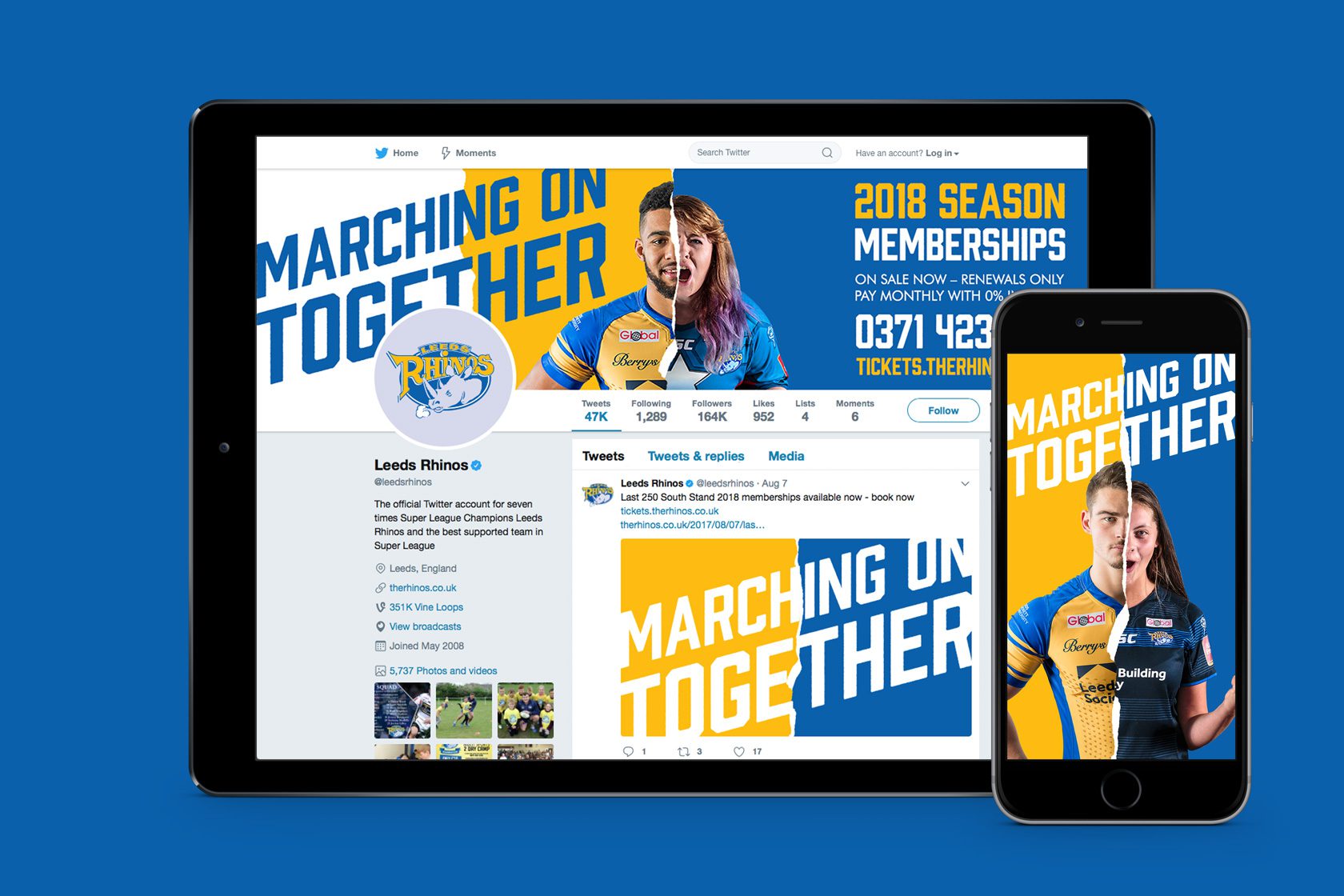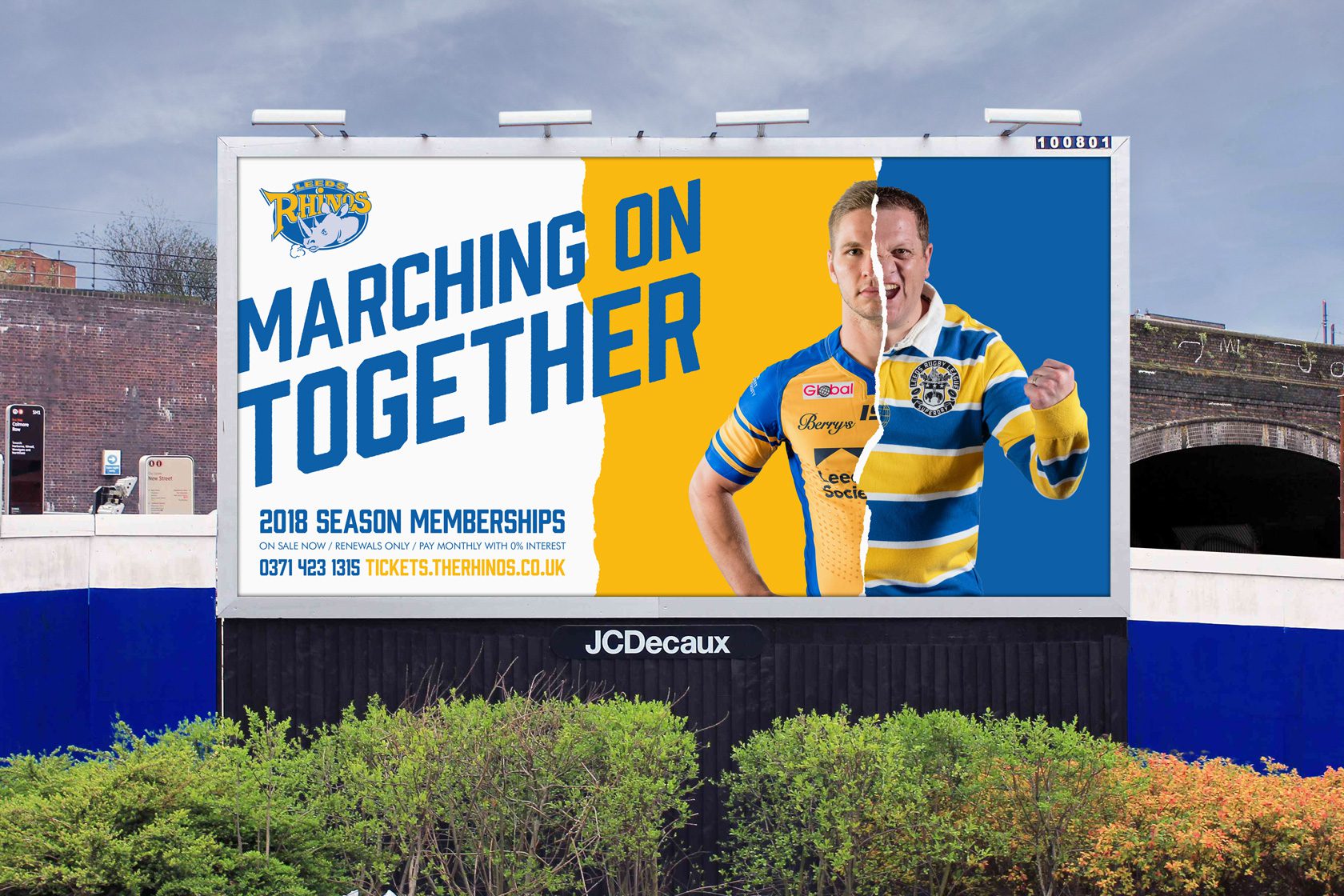 The Marching on Together campaign will run across over 150 digital assets, alongside out-of-home advertising spaces around the stadium and wider city area.