Following our recent work with Torus on their 2016 Annual Reports, we've also worked together on their Value for Money (VFM) Statement for the third year running.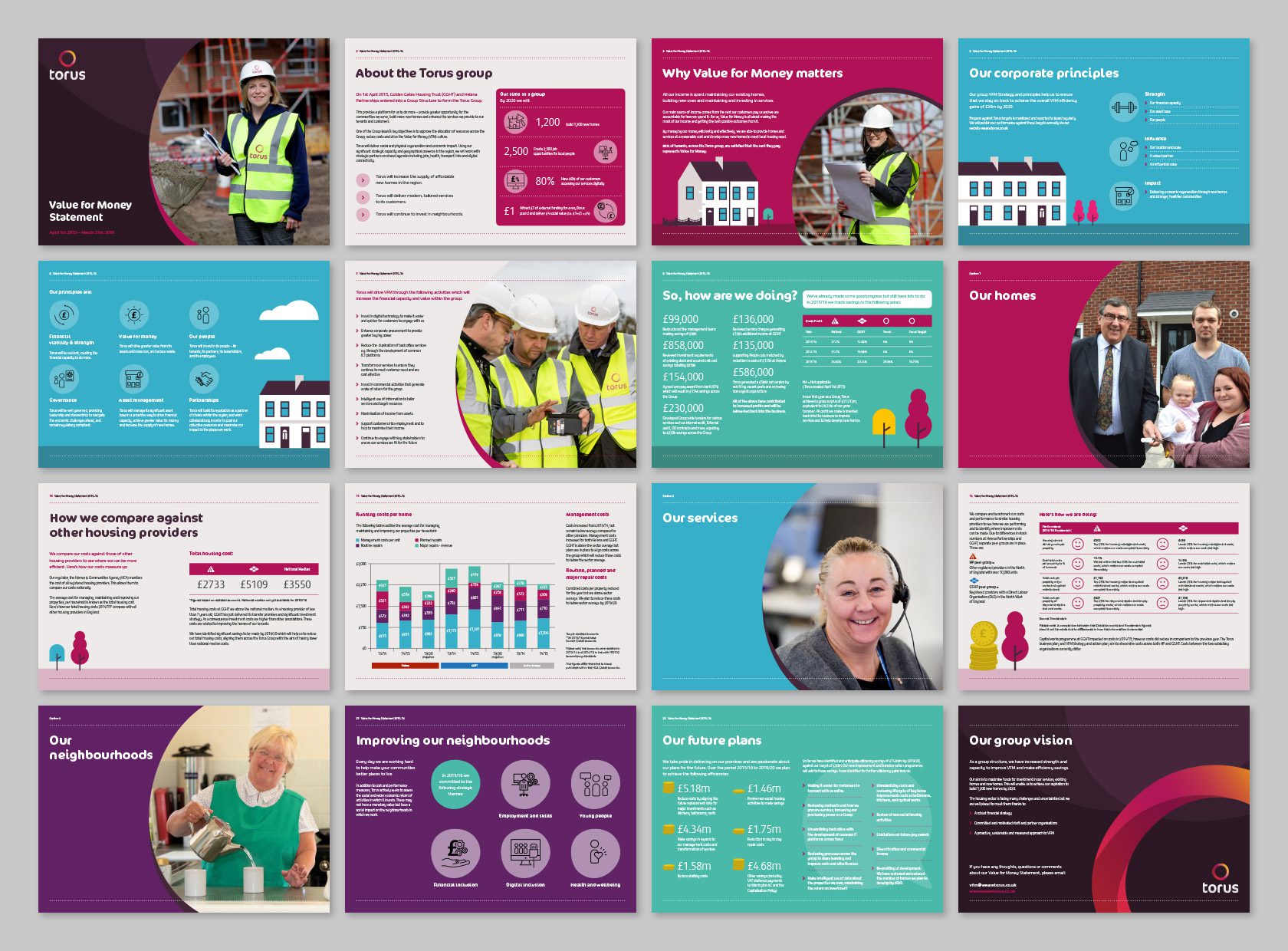 All registered providers of social housing are required to produce the self-assessment document on an annual basis, detailing how they are achieving value for money in accomplishing their ambitions and objectives.
Working with the Torus brand style, we designed the digital document for online publication, featuring a suite of illustrations and icons to help deliver the statistic-led information in a more engaging way.
The full VFM Statement is available to view online here.