Torus is a unique housing group based in the Northwest that opened its doors in April 2015, combining the best of two community-led landlords: Golden Gates Housing Trust (GGHT) and Helena Homes.
Golden Gates Housing Trust is a leading housing provider, creating quality homes and neighbourhoods in Warrington, and Helena Homes, who we have worked alongside previously, is an award-winning social landlord. Both well-established housing associations entered into a group structure, combining their strengths, skills and local knowledge to form the Torus Group.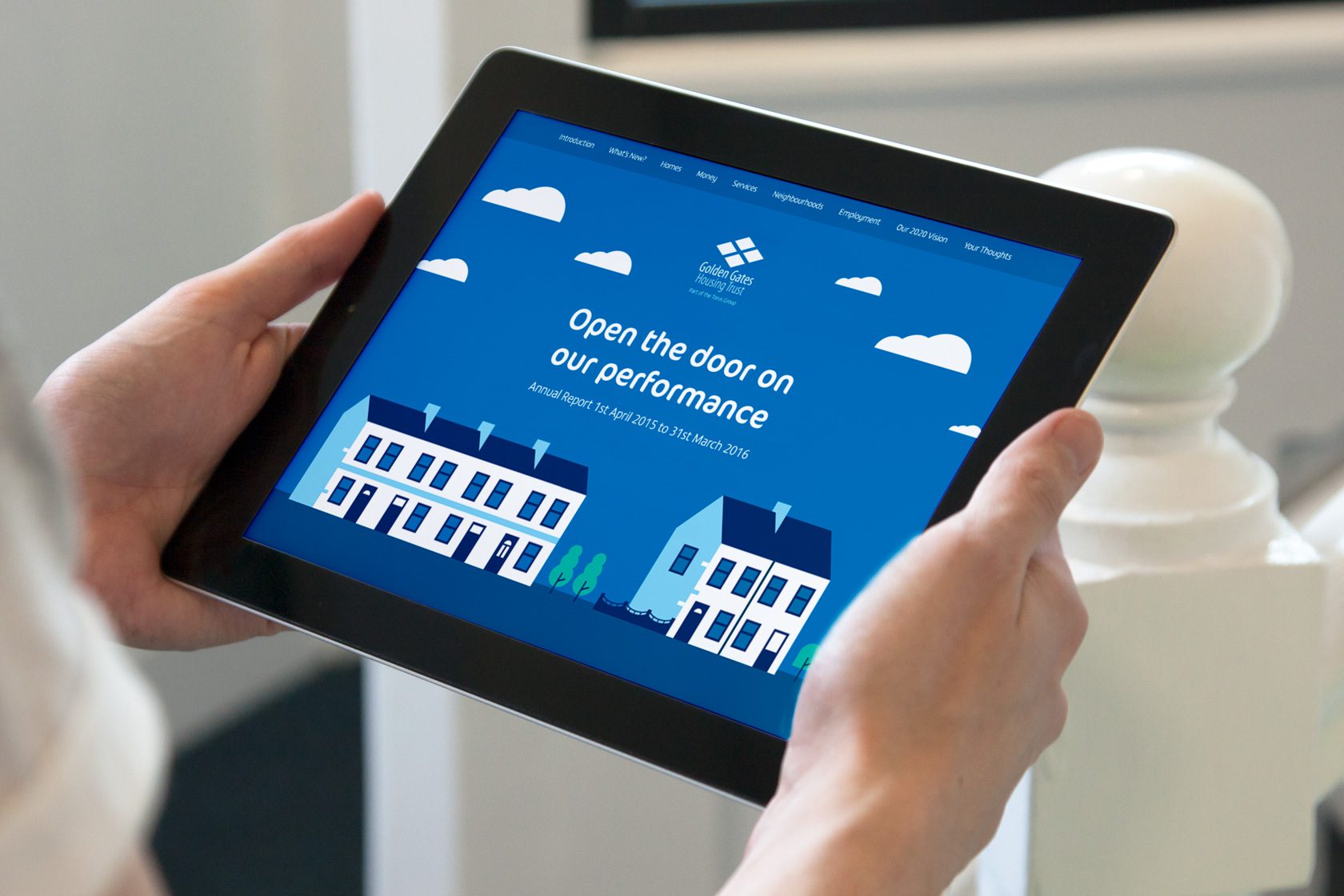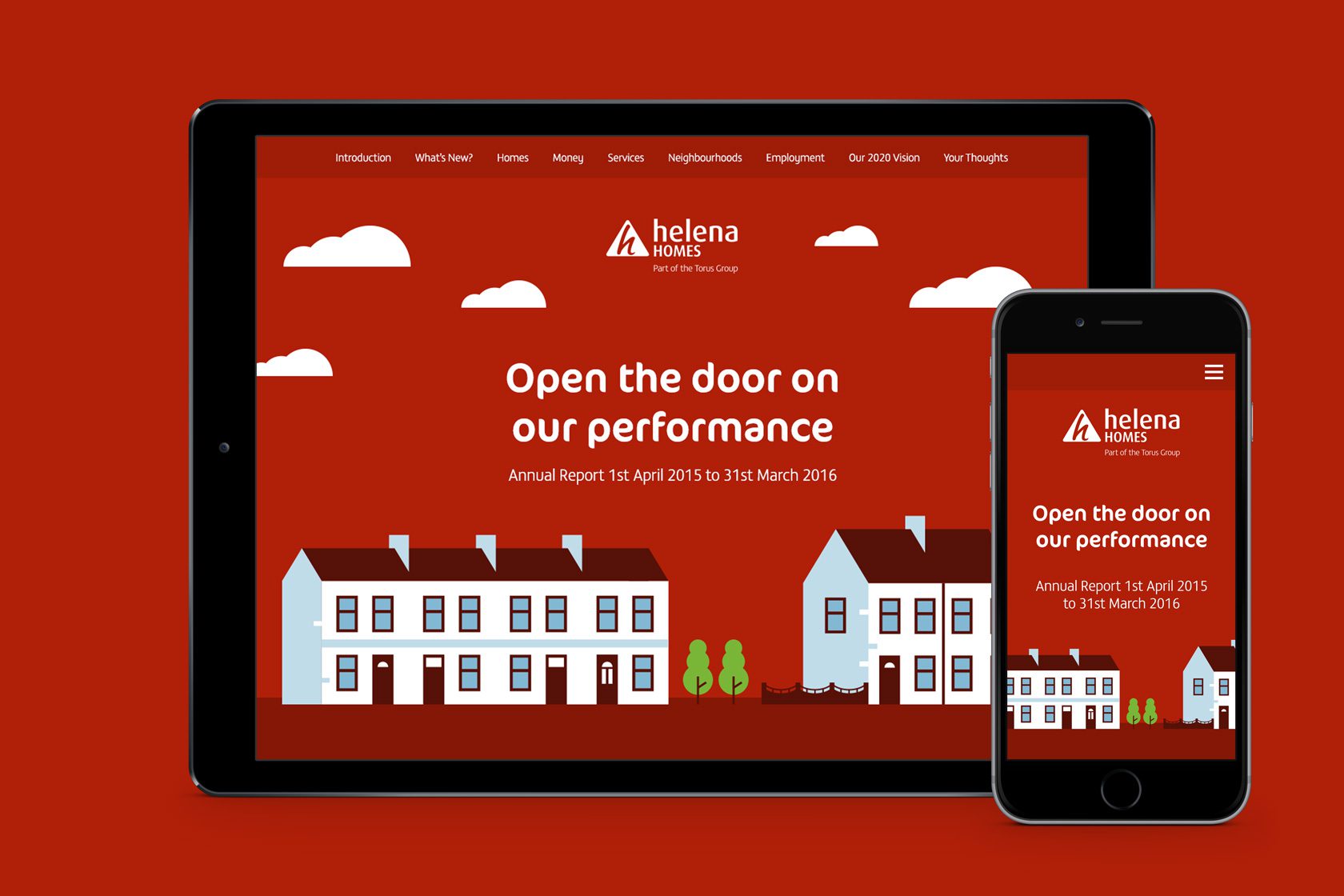 Two separate Annual Reports were required to document the activities of each partner company throughout the 2015–16 year. Based on our longstanding partnership with Helena Homes, we were approached to work alongside their internal communications team on the project for the third year running.
Our main goal was to deliver the statistic-led information in a more engaging and accessible way. With both companies continuing to embrace digital services, we decided to produce the reports as responsive websites, making cost savings when compared to traditional print production and allowing for better accessibility to a varied audience.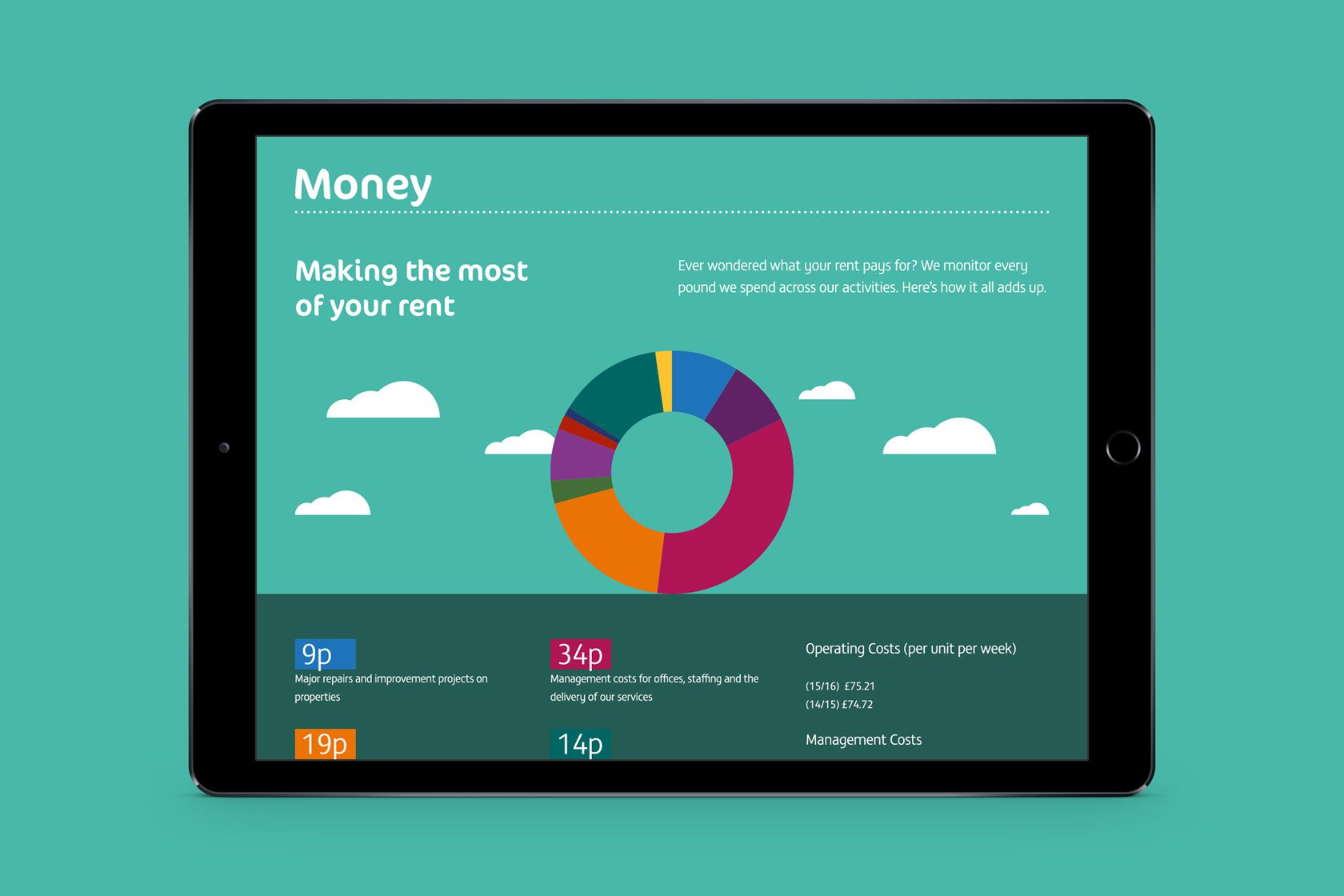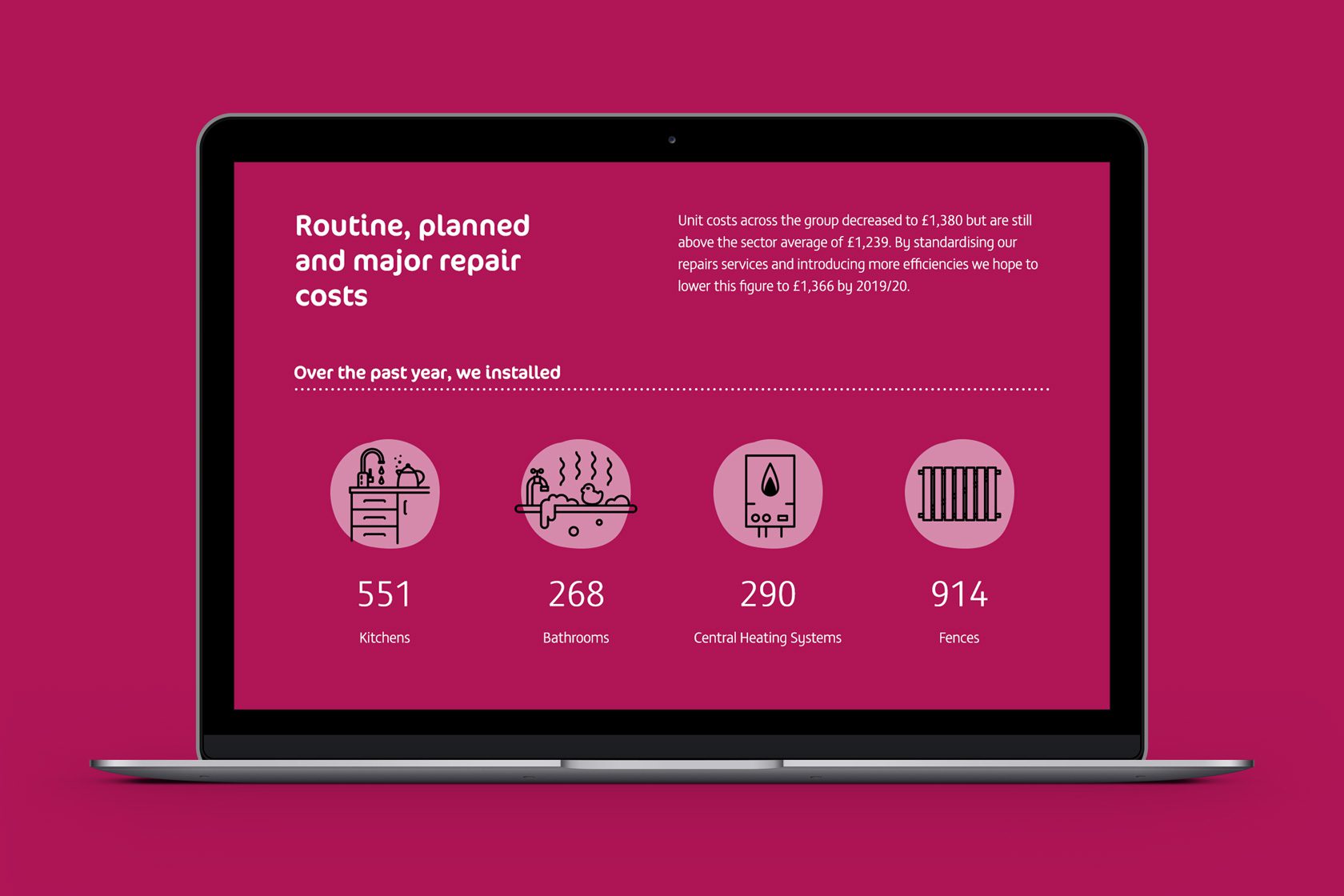 Working with both brand styles, we designed each site as a single scrolling page, where users can easily access all content at any time through the fixed navigation menu. We also incorporated a custom suite of over 50 icons, Javascript animation, live-data charts and customer case studies to help highlight the key aspects of both reports.
"I've been thoroughly impressed with the Cultivate team throughout the entire project. I couldn't have wished for better design, response and support, all the way through."
–Ceri Cobain, Senior Communications Business Partner, Torus
You can view the full GGHT Annual Report online here and the Helena Homes Report here.