Nuvia is an international engineering, project management and services contractor bringing nuclear expertise to a number of markets, including nuclear new build, defence, science and research, healthcare and industrial.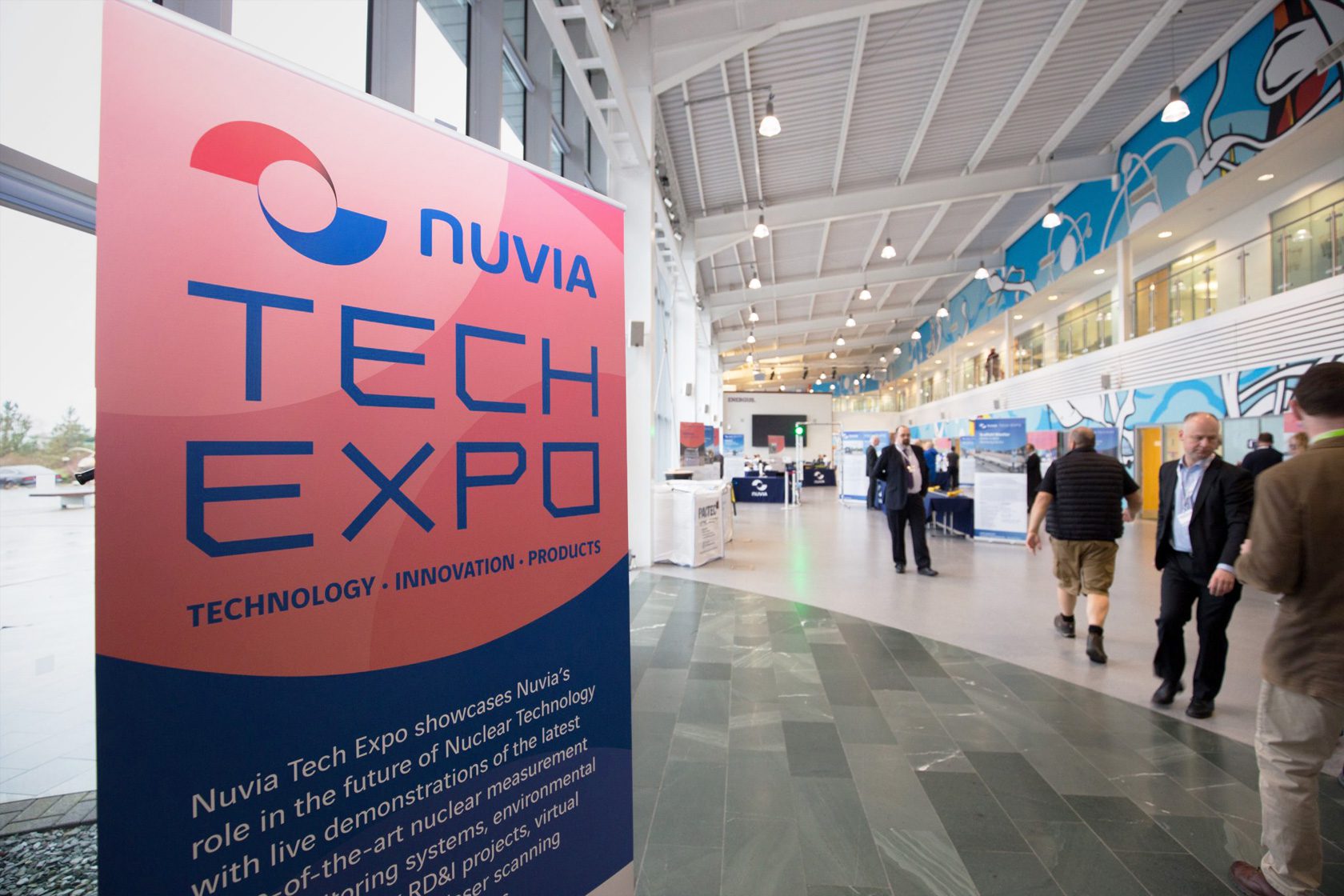 This year, they launched Nuvia Tech Expo to showcase their role in the future of nuclear technology. Featuring live demonstrations of the latest nuclear and environmental monitoring systems, virtual reality systems and laser scanning software, the two-day event took place at Energus exhibition centre in Lillyhall from 12–13 March.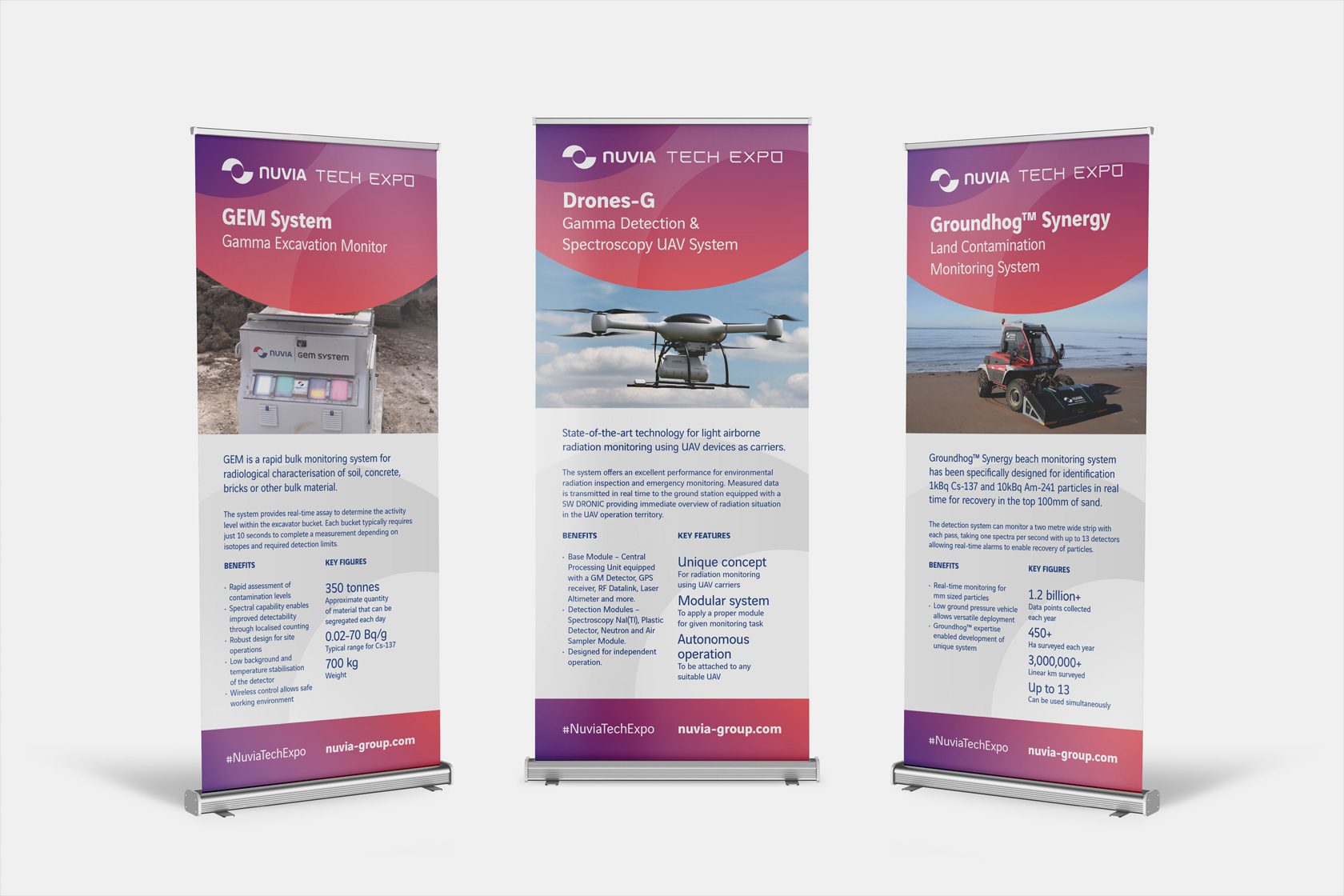 Having partnered together for over 10 years, we worked with the Nuvia brand style to develop the expo identity, alongside over 20 large format banners, an expo brochure, online event registration and response management and a multi-channel social media campaign.