Jonathan Ford & Co have helped us with our figures since day one, so when they needed assistance with design, we were delighted to return the favour.
Positioning the Liverpool-based accountants as "the number crunching experts", we created a series of monster illustrations with real bite to help them stand out in the busy financial services marketplace.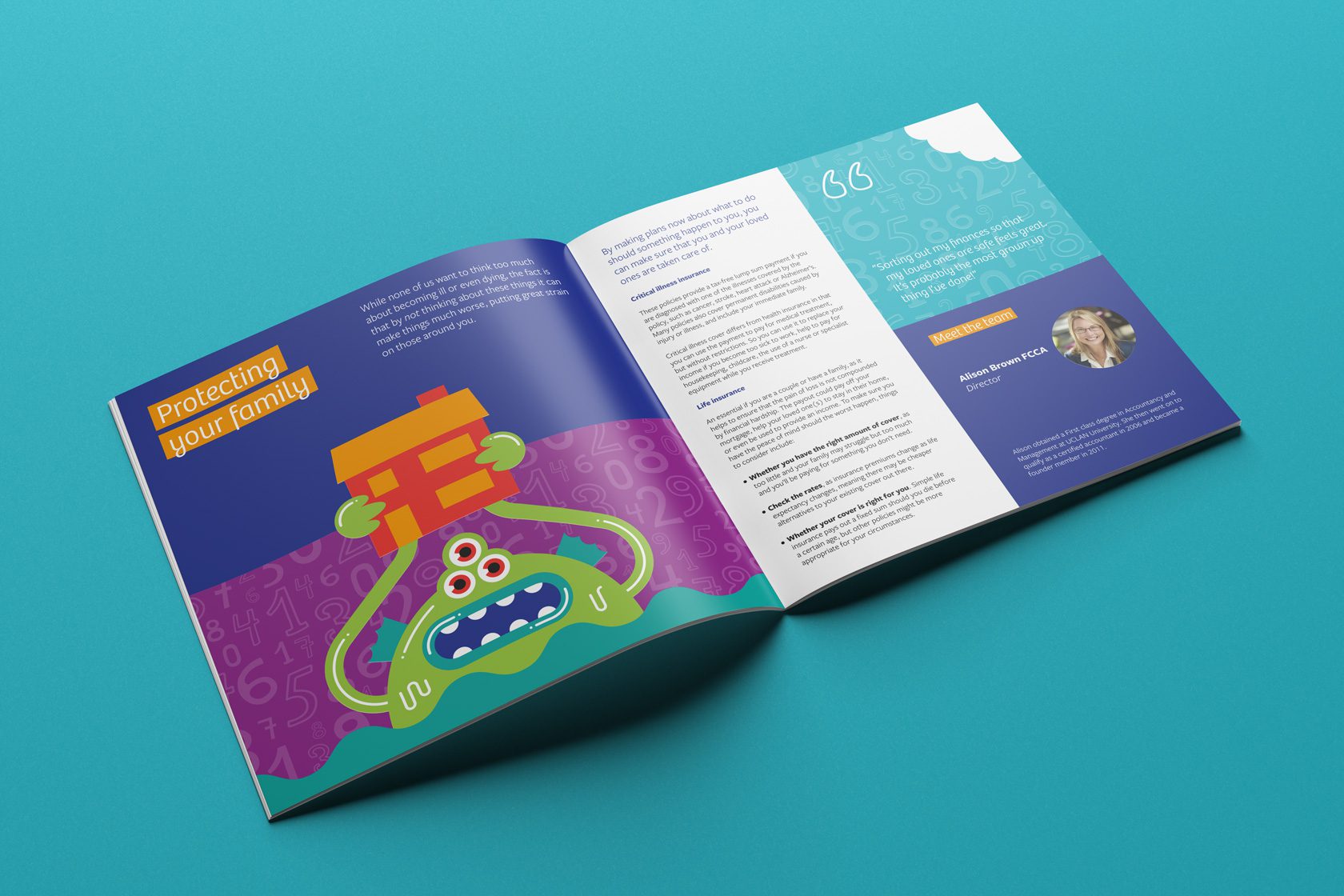 The refresh has seen the introduction of new stationery, including die-cut business cards and a financial services brochure with HD ultra gloss sections throughout – tasty!