We're proud to have worked with local artist duo, Yellow Door Artists, on the branding for Project Zei – a creative collaborative exchange between the twin towns of St Helens and Stuttgart.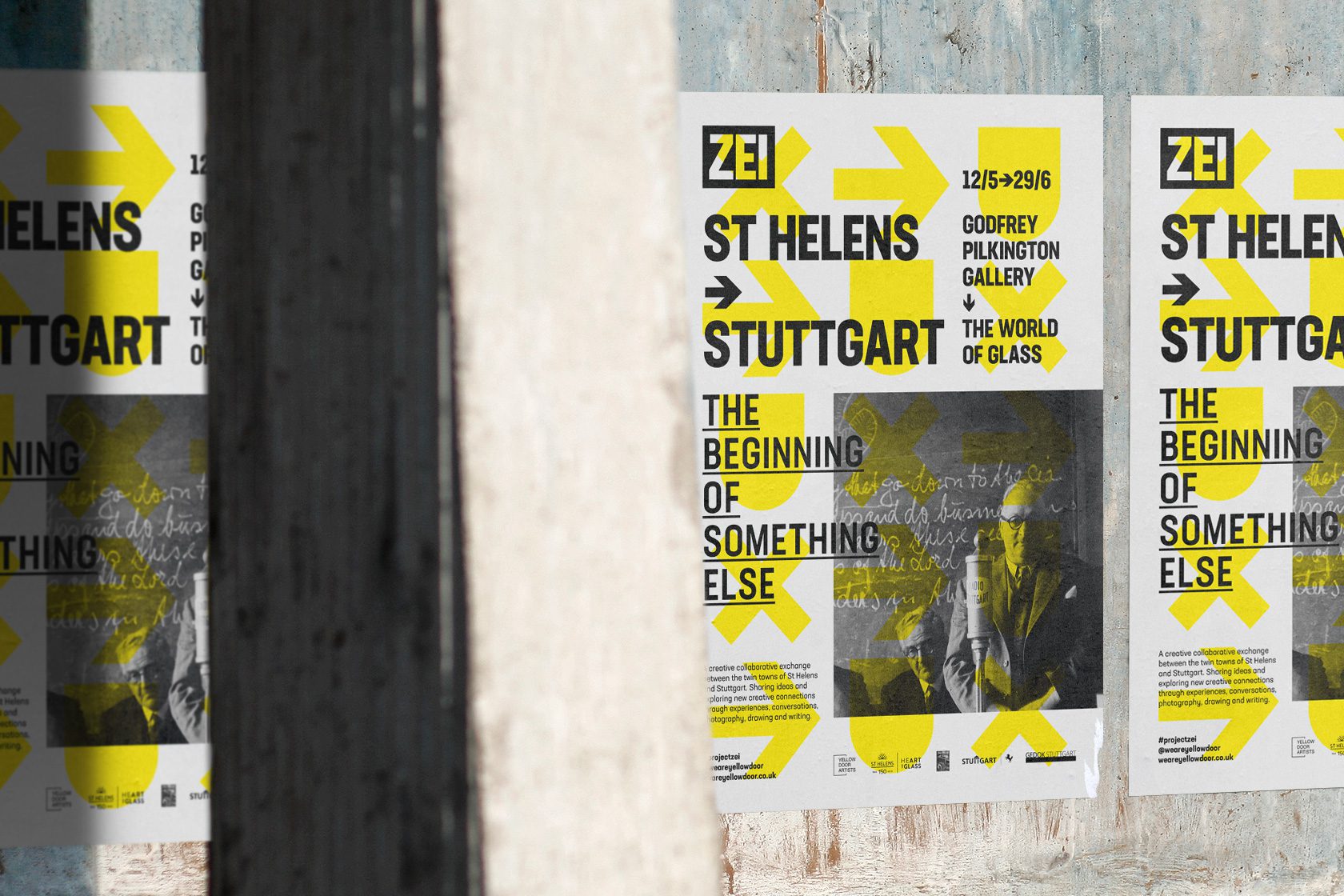 Coinciding with the 70th anniversary of the town twinning, the project saw multiple artist exchanges between St Helens and Stuttgart to explore new creative connections through painting, drawing, photography and writing. We worked with the team at Yellow Door to produce posters, invites, social graphics and a 5 metre timeline, celebrating the history of the two towns' relationship.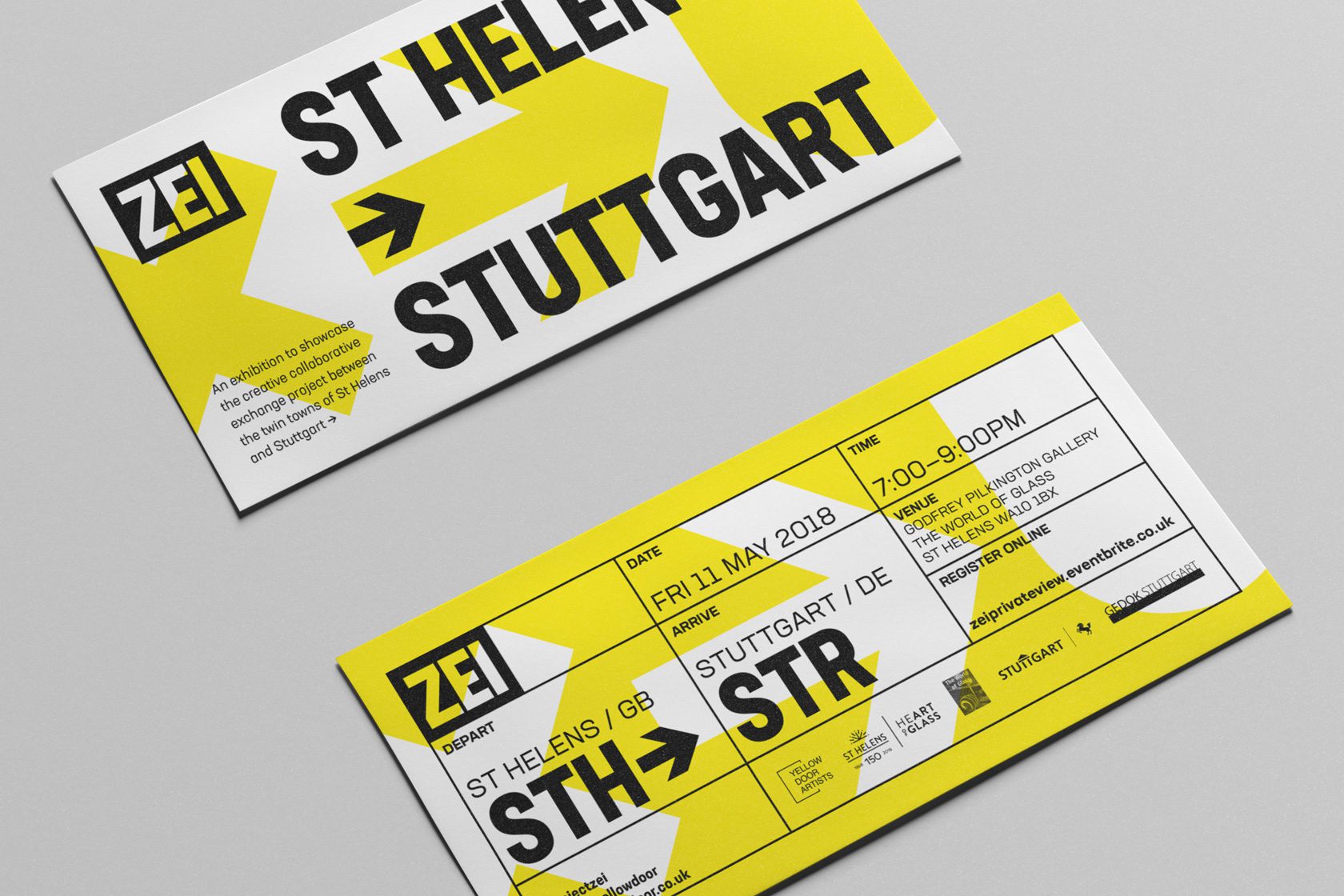 An exhibition showcasing the project launches with a private view tonight (Friday 11 May) and opens to the public on 12 May–29 June at the Godfrey Pilkington Gallery in The World of Glass, St Helens.
#projectzei