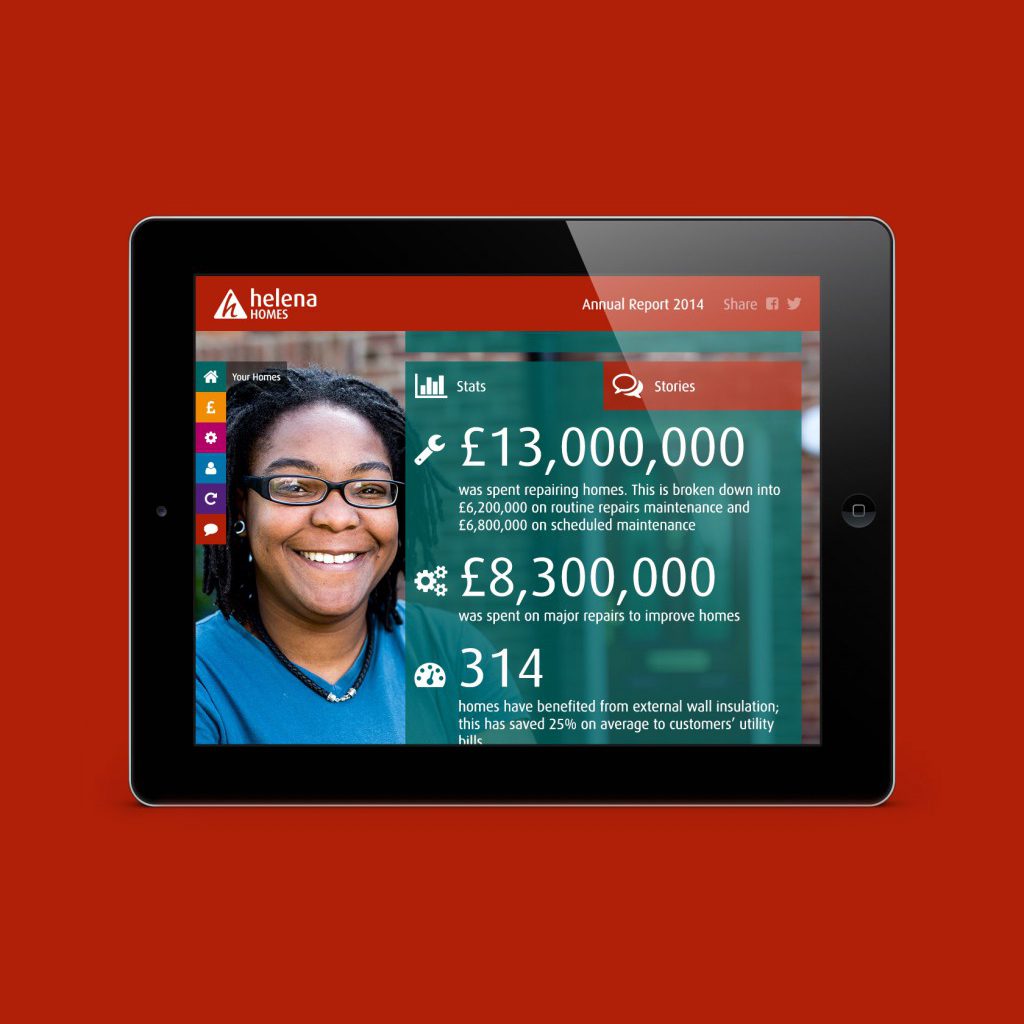 We're proud to have helped Helena Partnerships open the door on their performance with their 2014 Annual Report and Value for Money Statement, in both digital and printed formats. With 13,000 homes and over 600 staff, Helena take pride in engaging with their tenants and ensure that where and how they invest in their communities is always common knowledge.
As an organisation increasingly embracing digital, the full version of the report was published online as a responsive website featuring bespoke photography, animated statistics and case study stories from both staff and tenants alike. A condensed version was also printed for certain target groups, alongside a 20 page Value for Money Statement as required by the Homes and Communities Agency.
You can view the full report online here.