We recently worked with nuclear specialists Nuvia UK to produce their Target Operating Manual, which reflects key operational changes within the business alongside introducing new core values, vision and mission statements.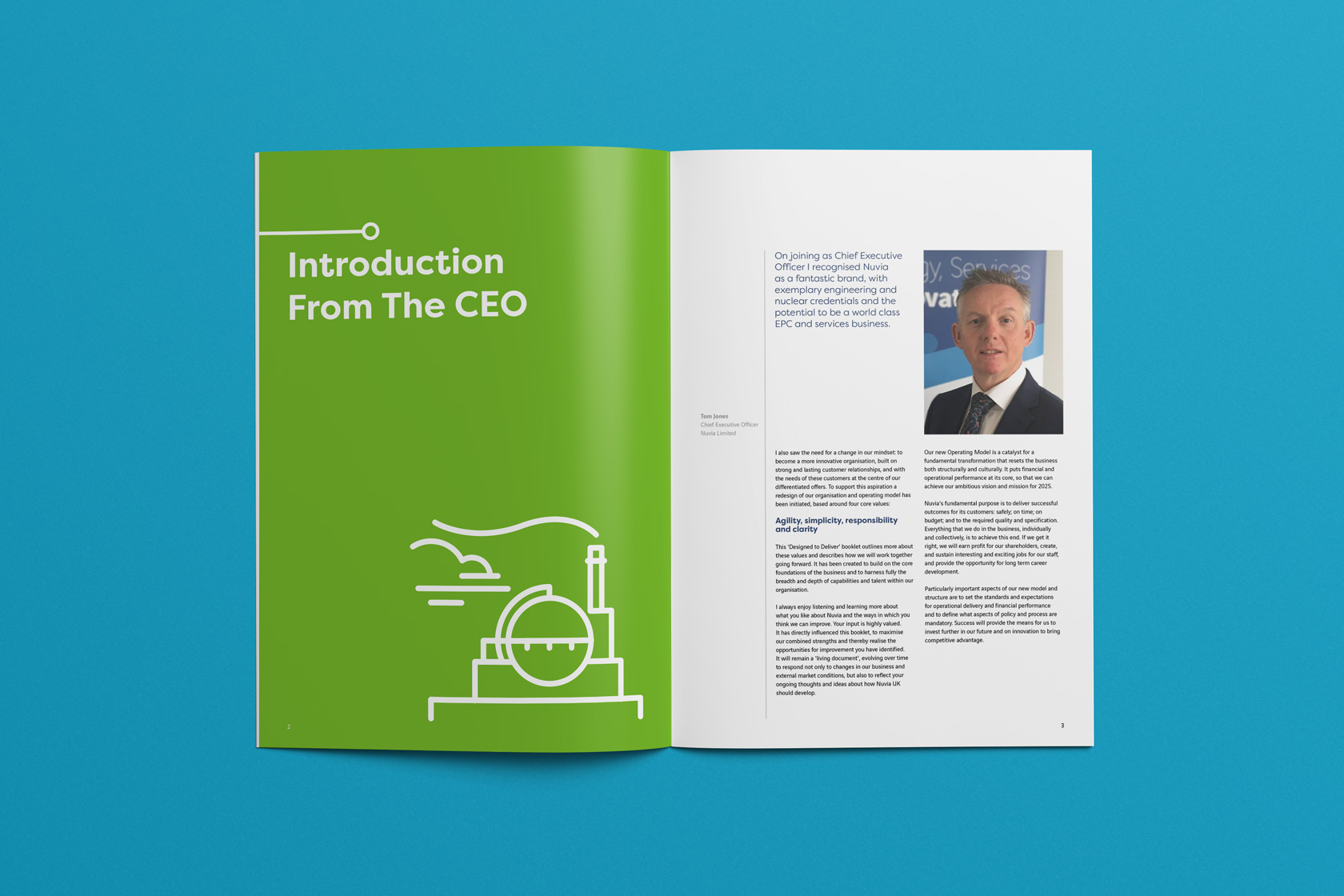 Designed to be a working document that is updated periodically, the manual offers a guide to all departments of the business and outlines why their employees are instrumental to its success.
To reflect the changes within the organisation we evolved the Nuvia brand through new colours and illustrations within the manual, which has been distributed to all staff in both digital and printed formats.